Responsible and Accountable Government Spending
During my tenure on the Board of the Craven County Commission, we expended over $100 million in much needed and or mandated capital improvements to the infrastructure in Craven County.

Despite these needed expenditures, when I left office as a County Commissioner, Craven County had the 16th lowest property tax rate out of 100 Counties in North Carolina. Of the 15 Counties with lower tax rates, 14 of those were either beach or mountain Counties. Many of the homes are used as second homes In other words the Counties get the tax revenue from the second homes and have to provide only minimal service to the owners. Same with the sales tax.

As a small businessman for over 35 years, I certainly understand budgets and cost-benefit analysis. I will be judicious with your tax dollars, just as I am with my own. My record reflects that.
---
Second Amendment
I grew up hunting in Craven County, as have many of my lifelong friends. Although I have not hunted in many years I still enjoy shooting my guns at the range. I have been a member of the NRA for many years. The 2nd Amendment is a guaranteed right for law abiding citizens. I will always defend and protect the Second Amendment.


---
Public Education
60% of the North Carolina state budget goes into education. Education is the largest part of the budget. We must make sure we are giving our schools the resources they need to educate our children.
---
Term Limits
How many politicians have run promising you Term Limits? I have been a proponent of term limits for over 30 years. I voluntarily left office as a County Commissioner after 3 terms.
---
Protecting our Waterways
I have spent my entire life swimming, skiing, boating, fishing, and crabbing on the Neuse and Trent Rivers. The rivers and creeks are important for our economy, and also for our heritage, and I mean for all of Craven County.

If elected as your N.C. House representative, I will be a strong advocate for protecting our waterways. I believe we can protect our rivers and creeks without putting an undue hardship on business or agriculture.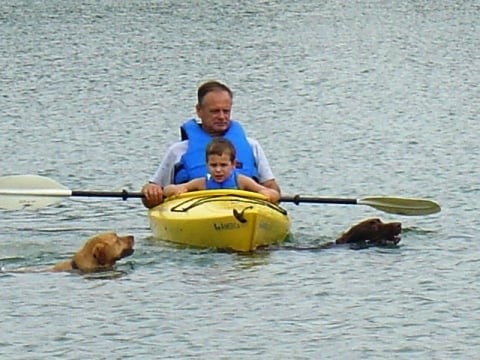 ---
School Safety
The world we live in necessitates that we provide a trained school resource officer in every school. Right now, in Craven County, we have resource officers in less than one-half of our schools. The state must move on this issue now. Our school children and teachers must feel safe in school.


---
Economic Development
In 2011 I helped redesign the way Economic Development in Craven County is approached. Before our remake, all economic development was the responsibility of the government. We felt the private sector was not included in decision making, and almost as important, didn't have any skin in the game. Now we have more votes on the C-100 Economic Development Committee and they have raised almost $1 million to use for economic development.

As a result, we have seen hundreds of jobs created and many of our largest companies expanding. A healthy economy benefits us all.

But let us face the facts. Eastern N.C. is being neglected in Raleigh. Virtually all new business is going to Charlotte, Raleigh, and Durham. As your Representative in Raleigh, I will fight to ensure that Craven County is considered for companies looking to expand or move to North Carolina.


---
Transportation
Transportation is economic development. As a businessman, a former member of the HWY 70 Commission, and former Chairman of the Metropolitan Planning and Transportation Organization, I certainly recognize this. During my tenure on the Board of Commission well over $500 Million was appropriated for road construction in Craven County. This took years of planning and advocating. Very little happens in your district without a strong voice advocating on your behalf.