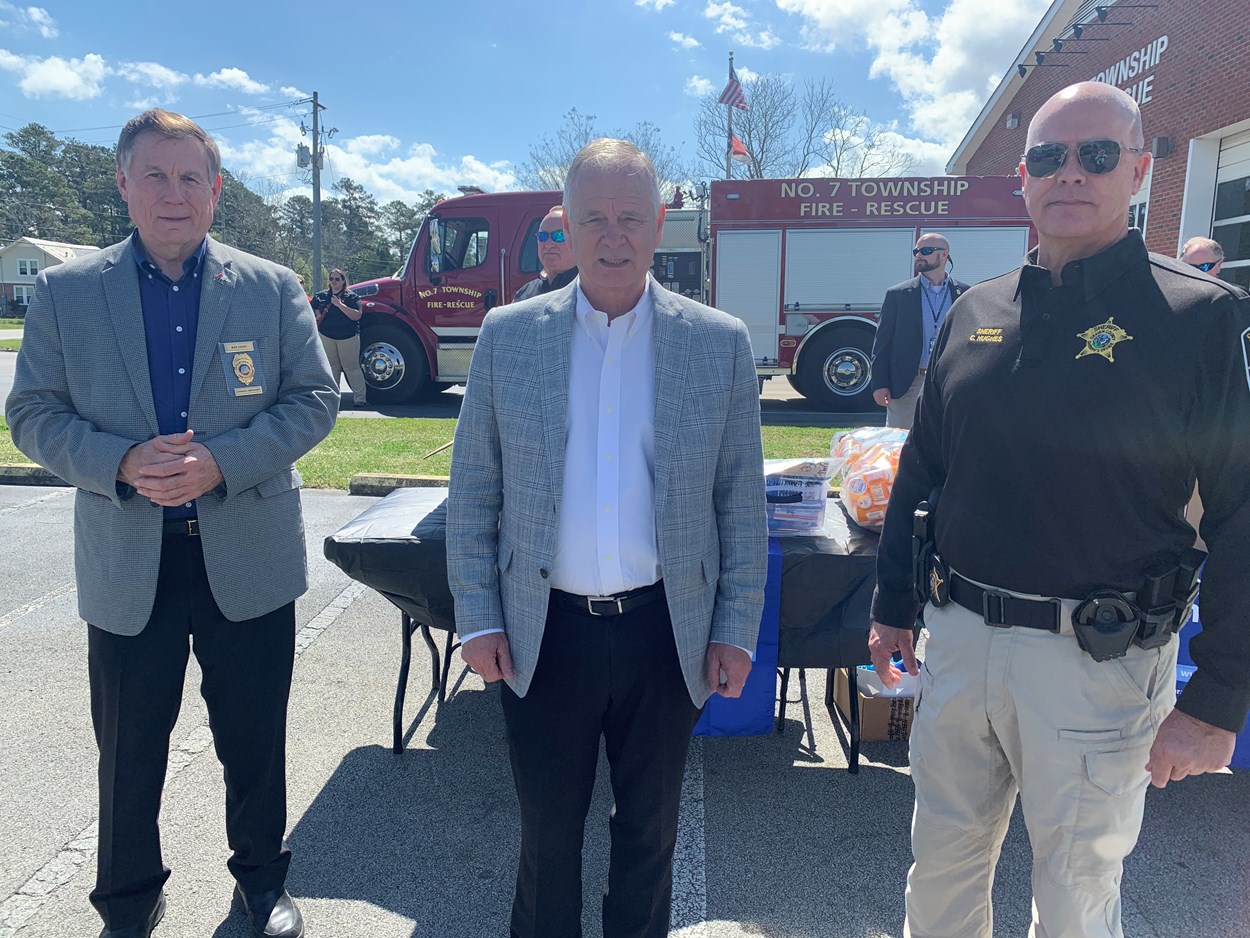 As most of you know by now I am running for a second term for the North Carolina House, District 3. Right now the maps for all 120 House Districts as well as the 50 Senate Dictricts, have been completed, however, some of the maps could change as the maps have been challenged in court and we do not know when the issue will be resolved. Right now the primary has been pushed back to May, and it is possible that it could go out even further.
I feel like North Carolina is moving in a good direction. We are the 3rd fastest growing state in the nation. There is a reason for that. Our ecomony is strong, our taxes are low, we have a strong workforce and, I know I'm a little biased, we are blessed with an incredible natural beauty.
Thank you for your past support, and I hope I can count on you again.
News
Sunday, January 16, 2022 5:25 PM
Announcment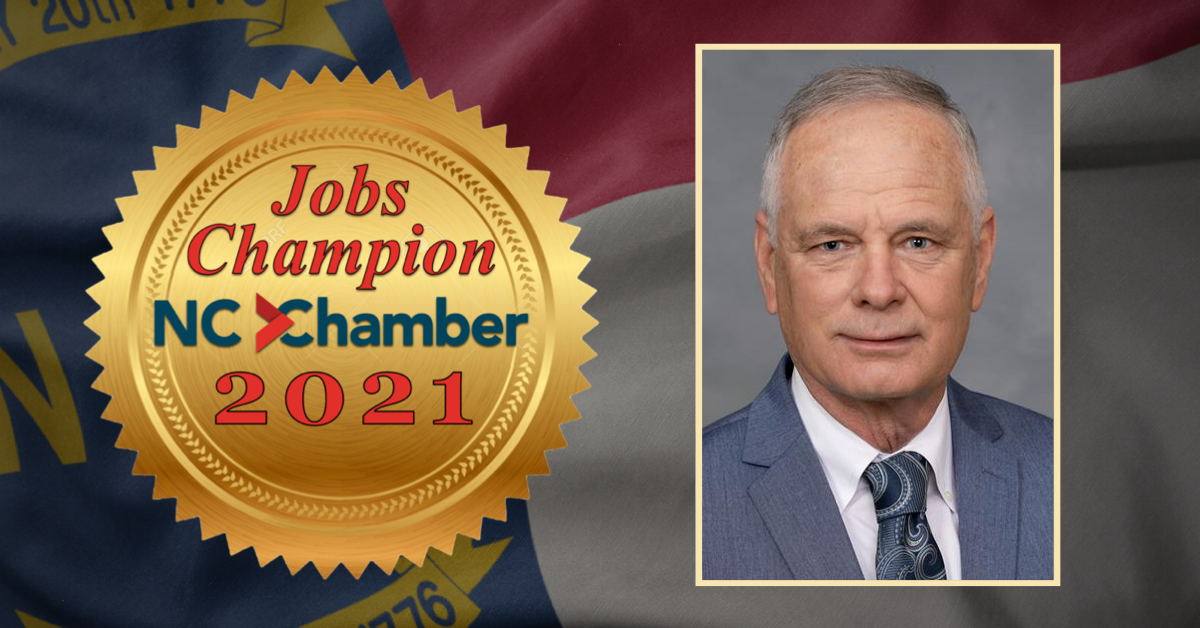 As a business owner for over 40 years I was delighted to be named a "2021 Jobs Champion" by the N.C. Chamber of Commerence. I am committed to help make N.C. the best state to run a business. Please call me if I can ever be off assistance.
---
Monday, September 28, 2020 11:50 AM
NFIB North Carolina PAC Endorses Steve Tyson for House District 3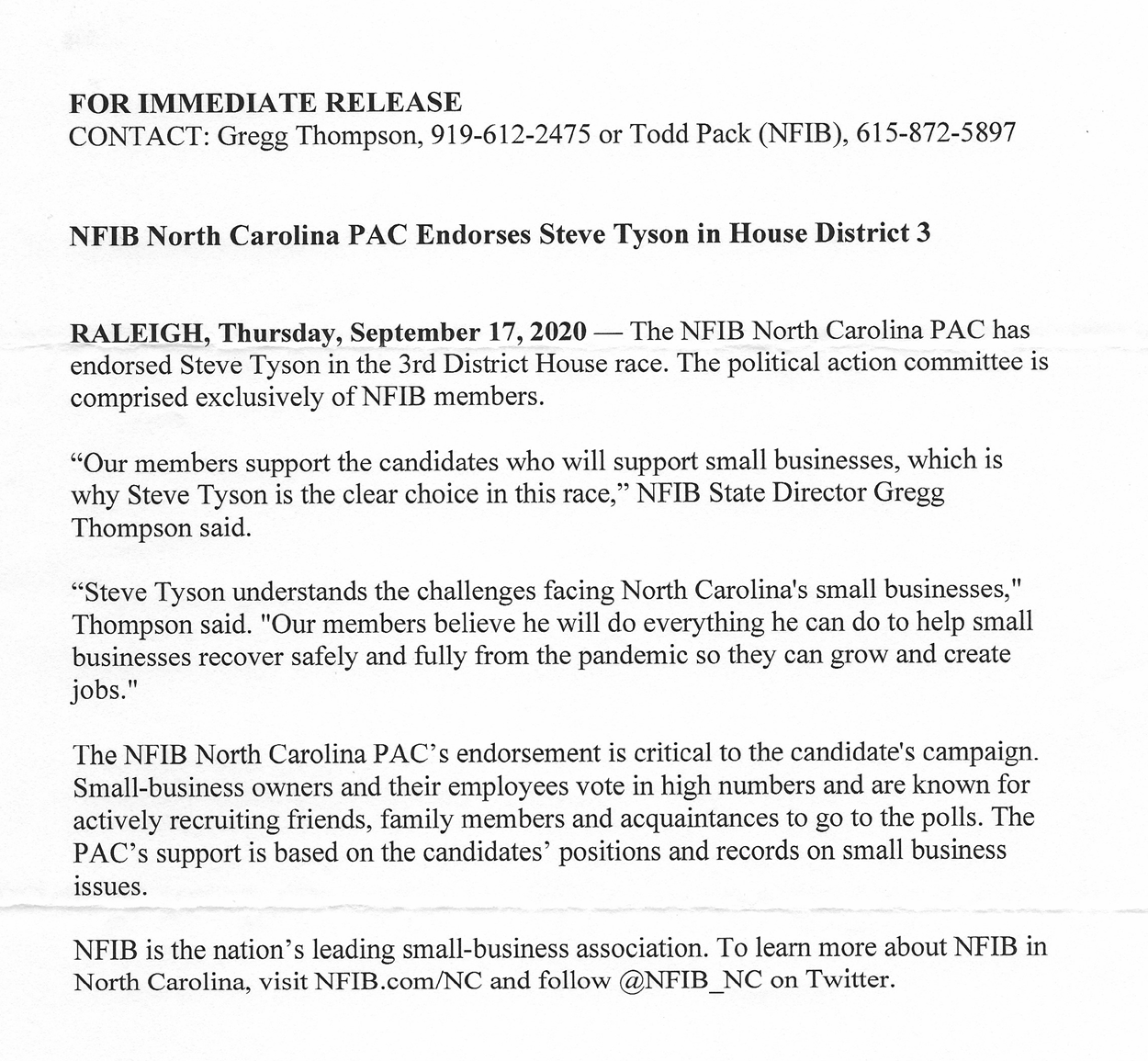 ---
Tuesday, December 3, 2019 12:00 AM
Locally, Republican candidates Steve Tyson of New Bern and Jim Kohr of Havelock have filed for the District 3 N.C. House seat currently held by Republican Michael Speciale, who has given notice that he will not run for reelection in 2020.

Tyson, the owner of Tyson Group Realtors in New Bern, served on the Craven County Board of Commissioners for 12 years and twice served as chairman.

"I am running because I believe I have the experience and background to bring good representation to the citizens of Craven County," he said. "What I hope to accomplish is to make sure the people in District 3 have a strong voice in Raleigh that represents this area."
---
Friday, March 29, 2019 3:58 PM
Despite the challenges, Tyson said the thought of leaving his hometown for a larger real estate market has never crossed his mind.

"I love my hometown and I really love the people here. We have people from New York or Ohio or Colorado and a lot of them are just so skilled. They were professional people or they were already involved in arts and entertainment, and I just enjoy working with people like that."